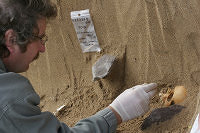 Laurence Dunne Archaeology Ltd. has the expertise to undertake any and all aspects of archaeology. Our track record is second to none. We are adaptable and sensitive to all clients' needs and deliver first class reports on time and in budget.
For over twenty years Laurence Dunne and his experienced staff have completed an extensive and diverse range of terrestrial and underwater projects in all environments, all situations and developments.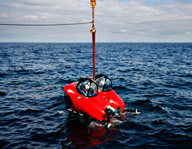 Our projects range from small scale single house to large scale residential and commercial developments; UAV/drone surveys: graveyard surveys; wind and solar farms; roadways; water and sewerage schemes; pipelines and inter-connector cabling; coastal defence and channel deepening projects; dive surveys and shipwreck excavations; tours and lectures.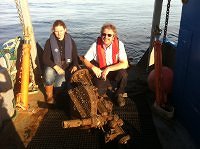 In 2011 a major project involved the recovery of artefacts from the RMS Lusitania as part of an international expedition to make a documentary movie financed by National Geographic. In 2012 year we were involved in the recovery of two anchors from the Aud – the 1916 gun running ship. Conservation of these artefacts has now been completed at our facility in Tralee. The Aud anchors are now on display – The Admiralty anchor in the Windmill Complex, Blennerville, Tralee and the Stockless anchor in Cobh Heritage Centre
Contact Details
Telephone
+353 66 7120706
Mobile
+353 87 2469800
Email
info@ldarch.ie
An Post
Laurence Dunne Archaeology Ltd.,
3 Lios na Lohart,
Ballyvelly,
Tralee,
Co. Kerry,
Ireland,
V92 V5X5
Company No.
700488
VAT No.
IE 3794218PH