We provide a variety of professional services utilising the latest UAV technologies and software. Our staff are fully trained, certified and insured to carry out private and commercial works.
Terrestrial Archaeology
Often a view from the air shows the true extent and beauty of a historical or archaeological site.

Point Clouds and 3D Models
We provide georeferenced point clouds of structures and terrain by combining UAV imagery with GCPs (Ground Control Points). These point clouds comprise millions of points, all of which have a coordinate. Point clouds are created to facilitate client standards and preferred coordinate reference frames i.e. ING (Irish National Grid), ITM (Irish Transverse Mercator) etc.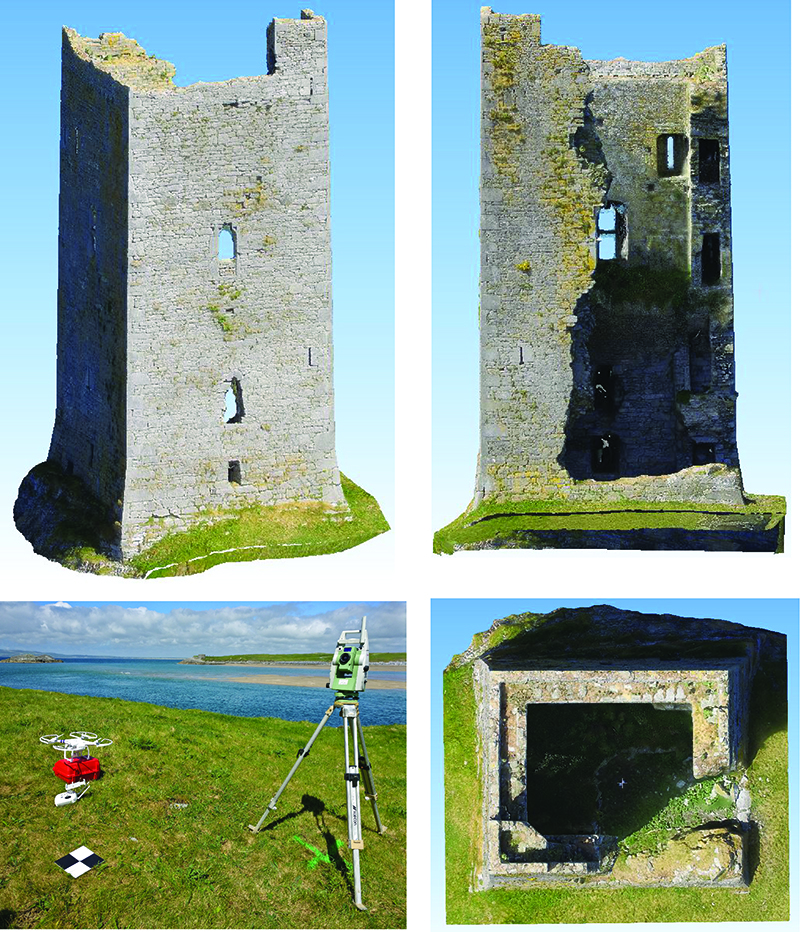 Maritime Archaeology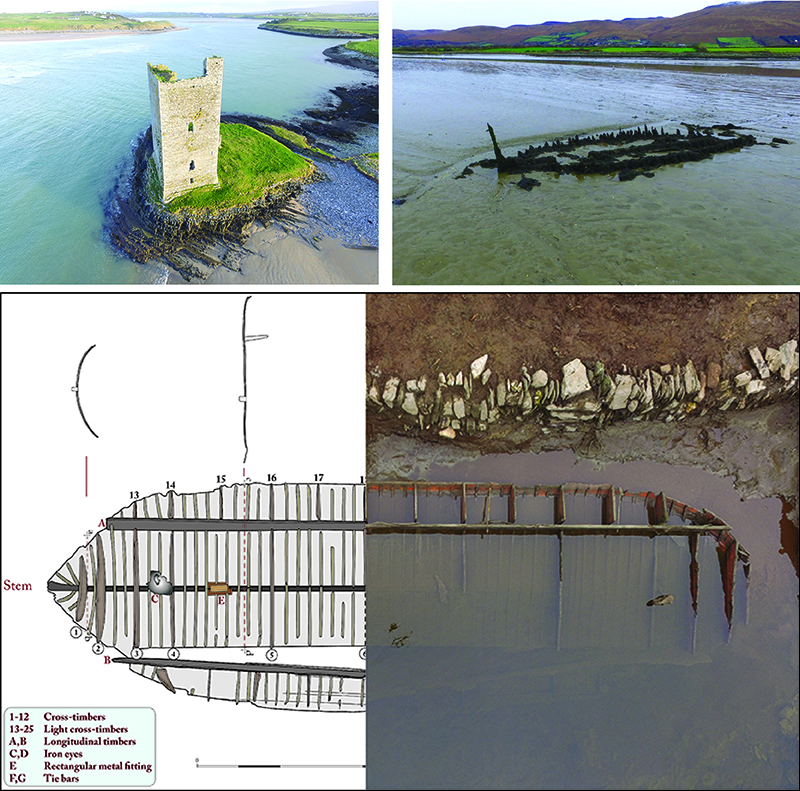 UAVs for Surveying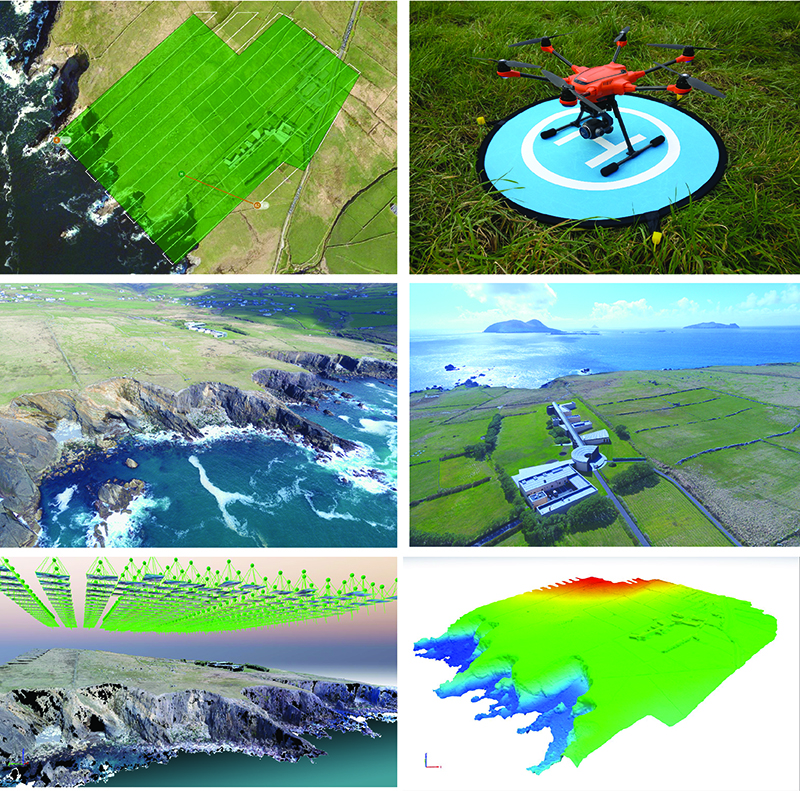 Orthomosaics, DEMs, DTMs
Orthomosaics or orthophotos are georeferenced images created by combining high resolution UAV imagery with surveying techniques. These orthorectified images provide a high-resolution measurable background map. Their centimeter accuracy make them extremely useful when combined with topographical surveys and architectural drawings in programs like AutoCAD, Civil3D and ArcGIS.

Field Analysis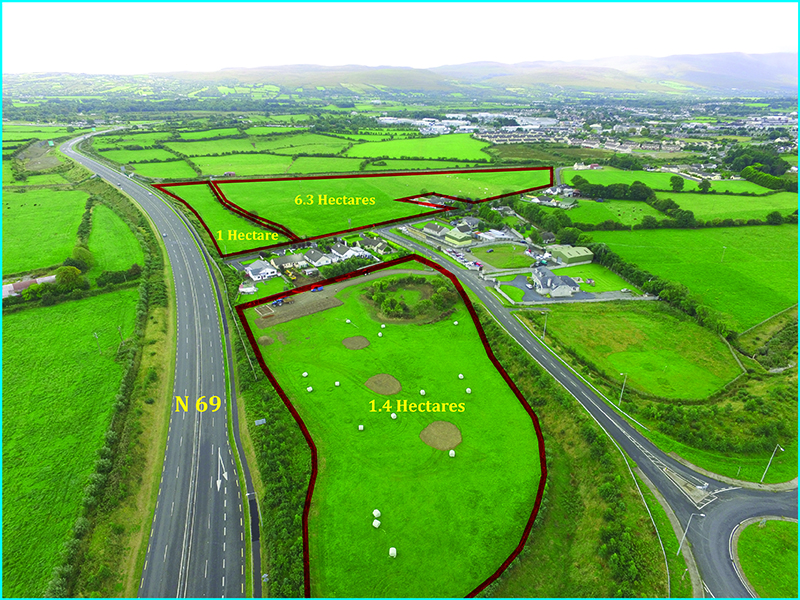 Rooftop Inspections
Often elevated areas such as roofs and sheds become damaged over time. The extent of this damage can be difficult to evaluate due to the awkward and often dangerous location. We provide a fast and effective solution to assessing these areas by means of high resolution images and Ultra High Definition video.